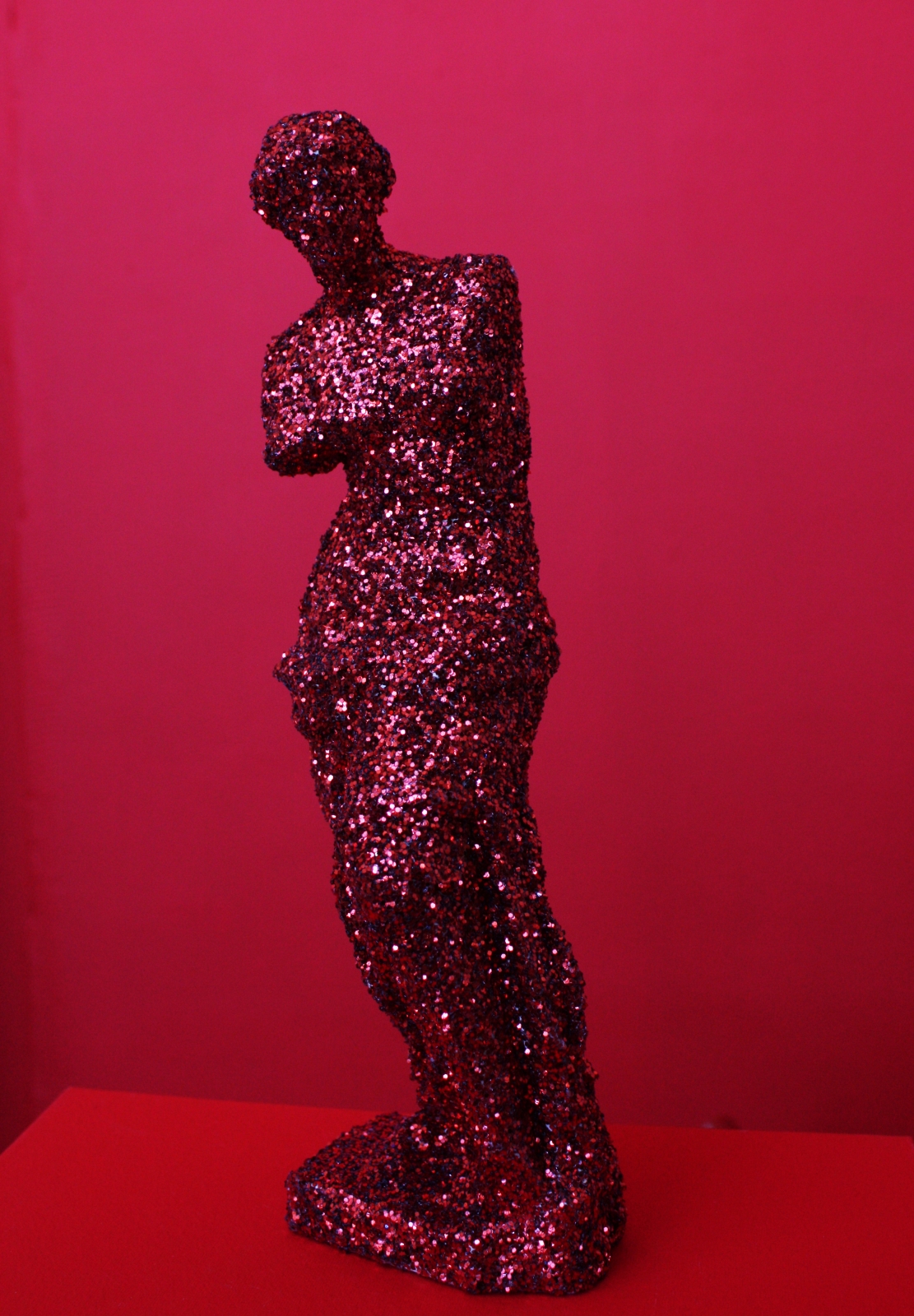 The red glitter venus de Milo
2010 — 30 cm. Collection privée. Paillettes sur un moulage du musée du Louvre représentant la venus de Milo. Origine: Venus de Milo d'Alexandre d'Antioche vers 100 av. J.-C
2010 — . Private collection. Glitter on a molding of venus de Milo Origin : Venus de Milo Alexander of Antioch towards 100 BC. J.- C.