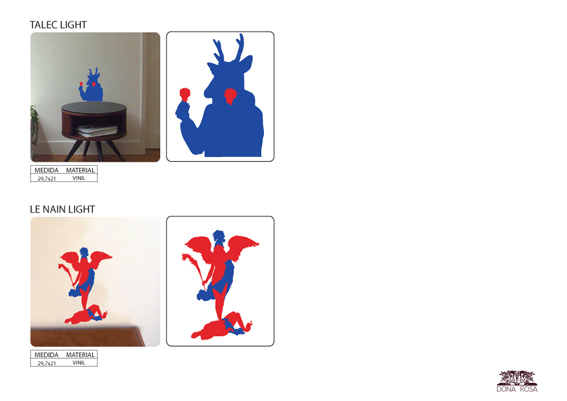 Autocollants made in france
2011 — . La société franco-bresilienne Dona rosa a édité en 2011 une série d'autocollants issus de la série made in france et les montrer pendant deux années dans différentes foires et salons de design brésiliens.
2011 — . The Franco- Brazilian company Dona rosa have published in 2011 a series of stickers from the series made ??in France and show them in different fairs and Brazilian design fairs during two years .