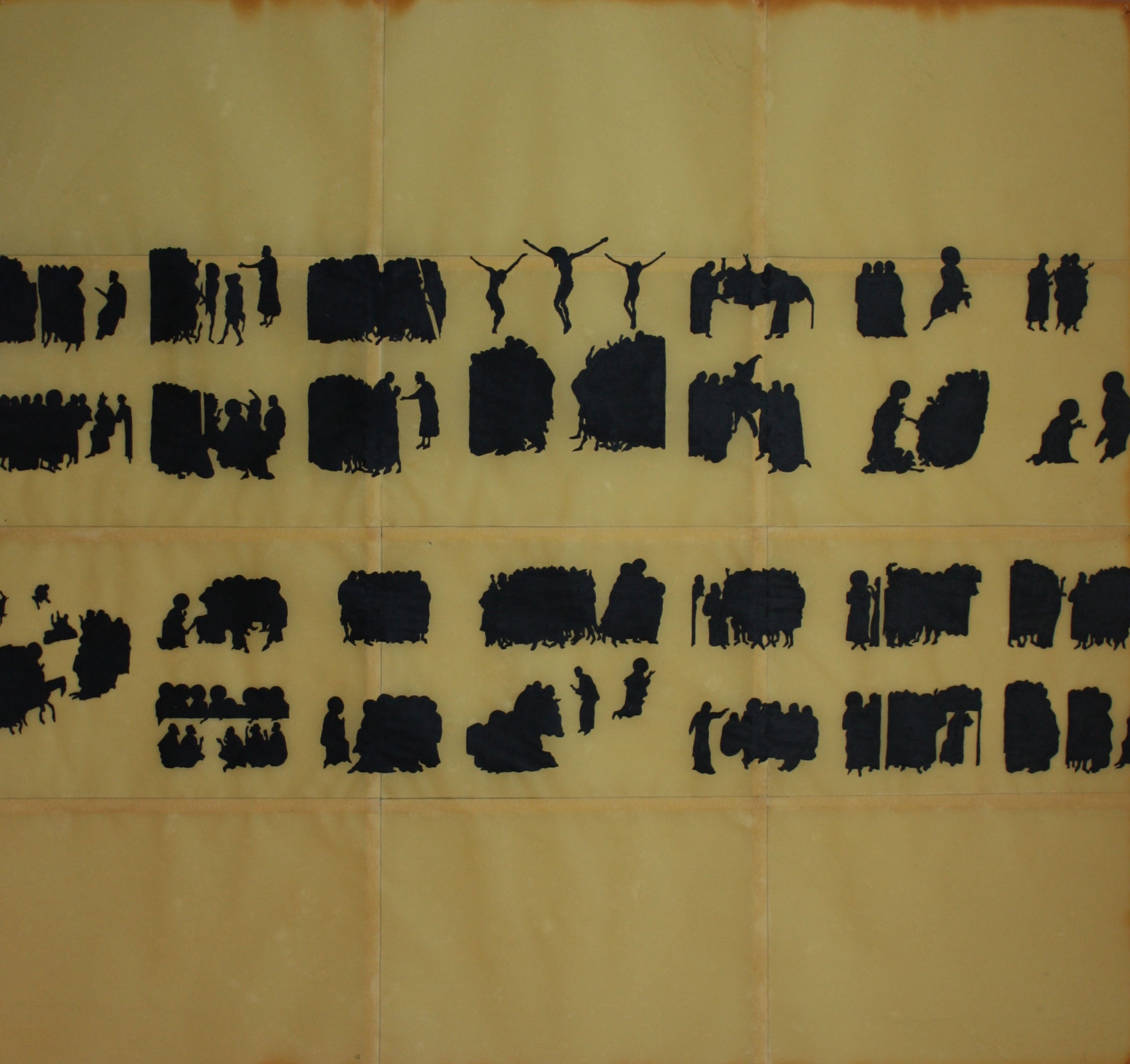 Alphabet mnémonique Duccio di Buoninsegna
1999 — 114 x 121 cm. Acrylique sur douze feuilles papier Ingres collées enduites d'huile de lin
Origine: Scènes de la vie du christ (revers de la Maesta) 1311 Musee de l'opera de Duano, Sienne, Italie.
1999 — .
Acrylics painting on twelve Ingres paper sheets glued and then coated with linseed oil
Orgin: Scenes from the life of Christ Museo dell'Opera Metropolitana del Duomo, Sienna, Italy.